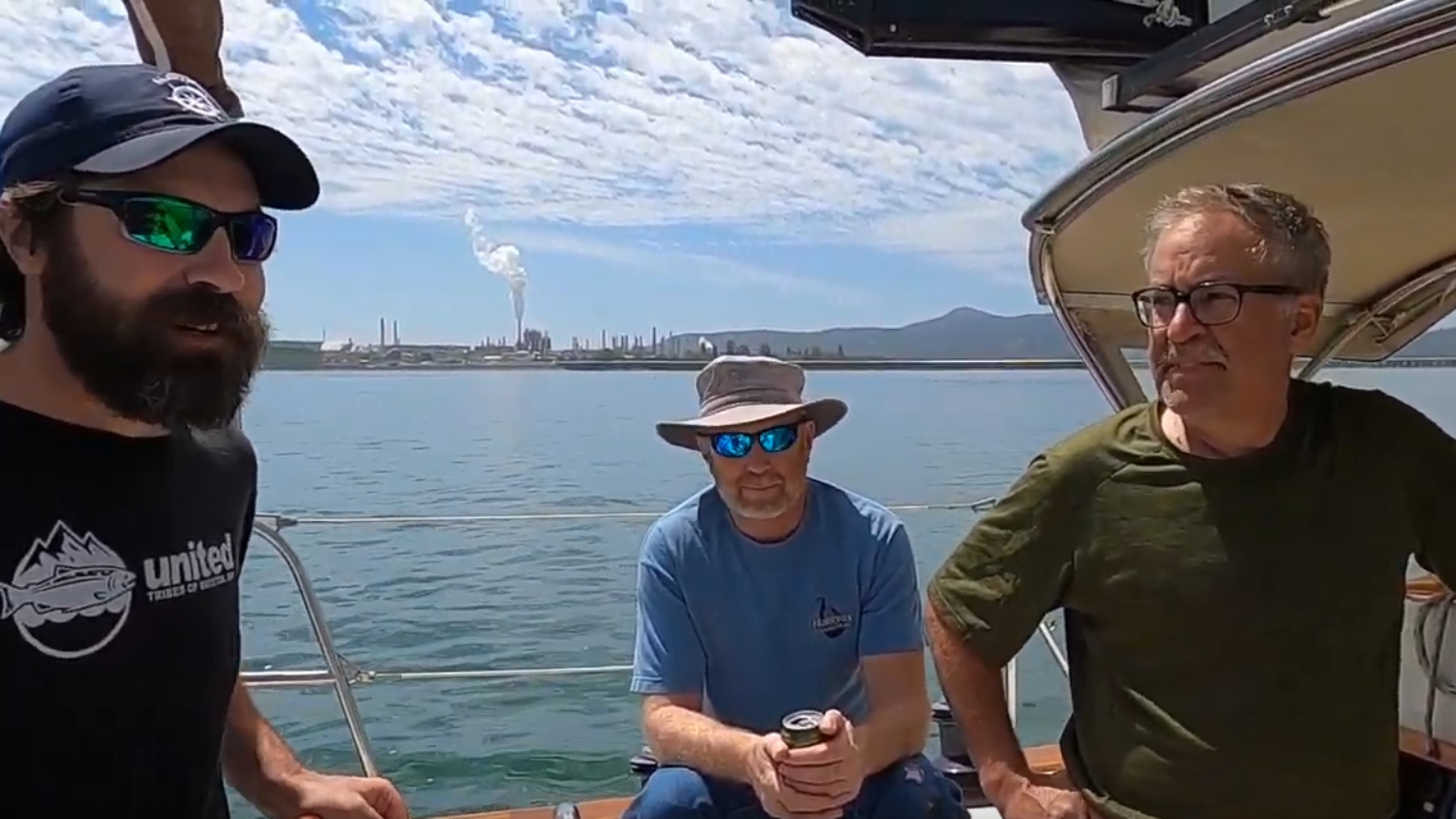 What an adventure! Matt verified the engine ran, we grabbed a few essentials and headed for Anacortes. From LaConner it's only about 15 miles and the weather was calm. Fortunately, we didn't need any tools and didn't run out of provisions.
Big thanks and shout-out to Pacific Marine Center for letting us use their dock and hauling the boat to the school. We were really hoping to pull up the sails to see how this Bob Perry boat performed with wind power, but that just didn't happen. If you watch the video, you'll see there was almost zero wind the entire trip.

While the video looked like we were totaly un-prepared and not safe to head out, we had back up and emergency plans all set up.It was a big relief we didn't need assistance and to be tied to a dock in our home town. Pacific marine center will assist with haul-out, pressure-wash, and transport soon.
Check it out on YouTube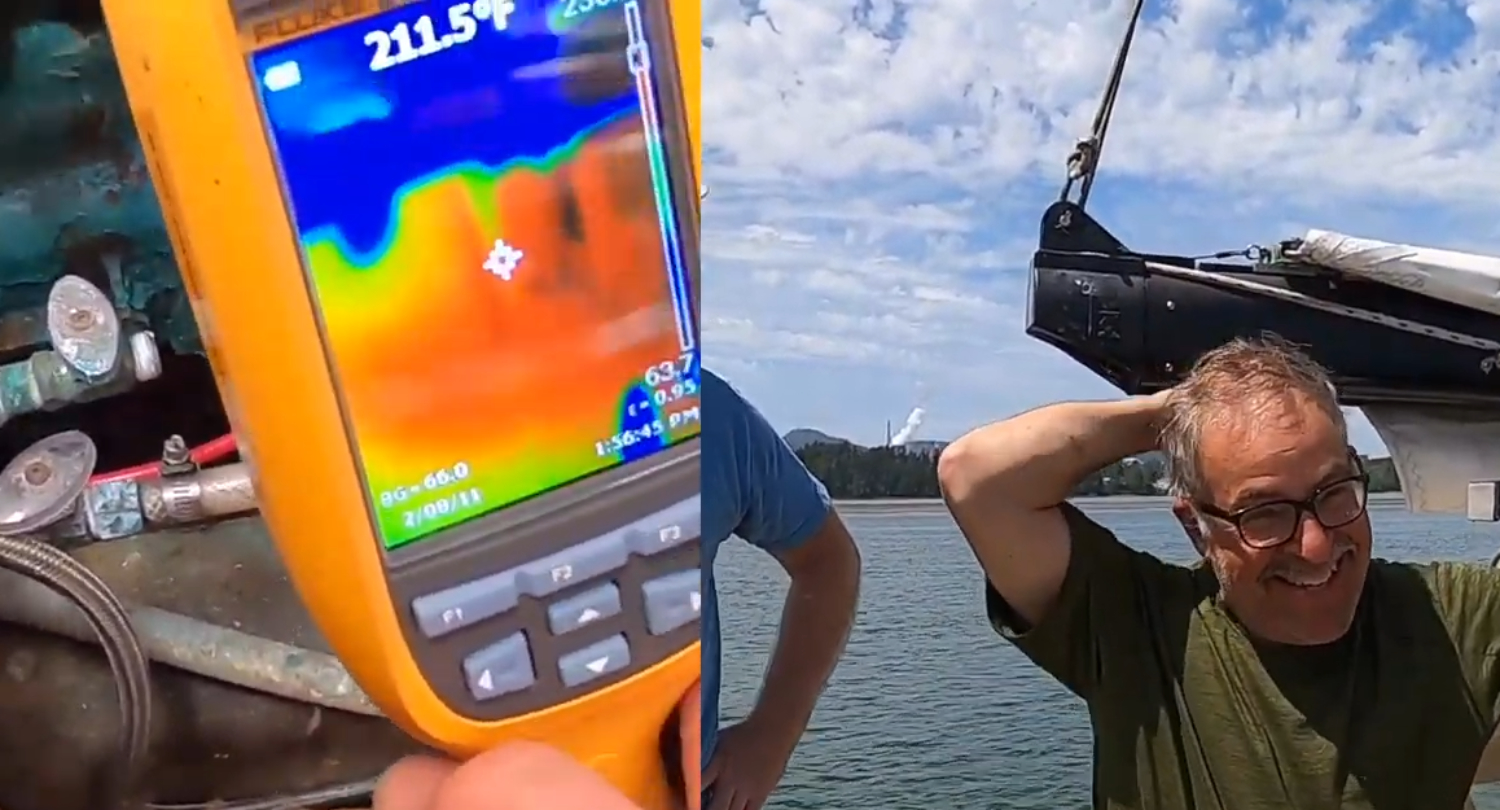 As we know the boat lacked maintenance, as we didn't do any work before departure… Keeping a very close on on temperature was key. We had to run at very reduced speed to keep the engine from overheating, but we made it!