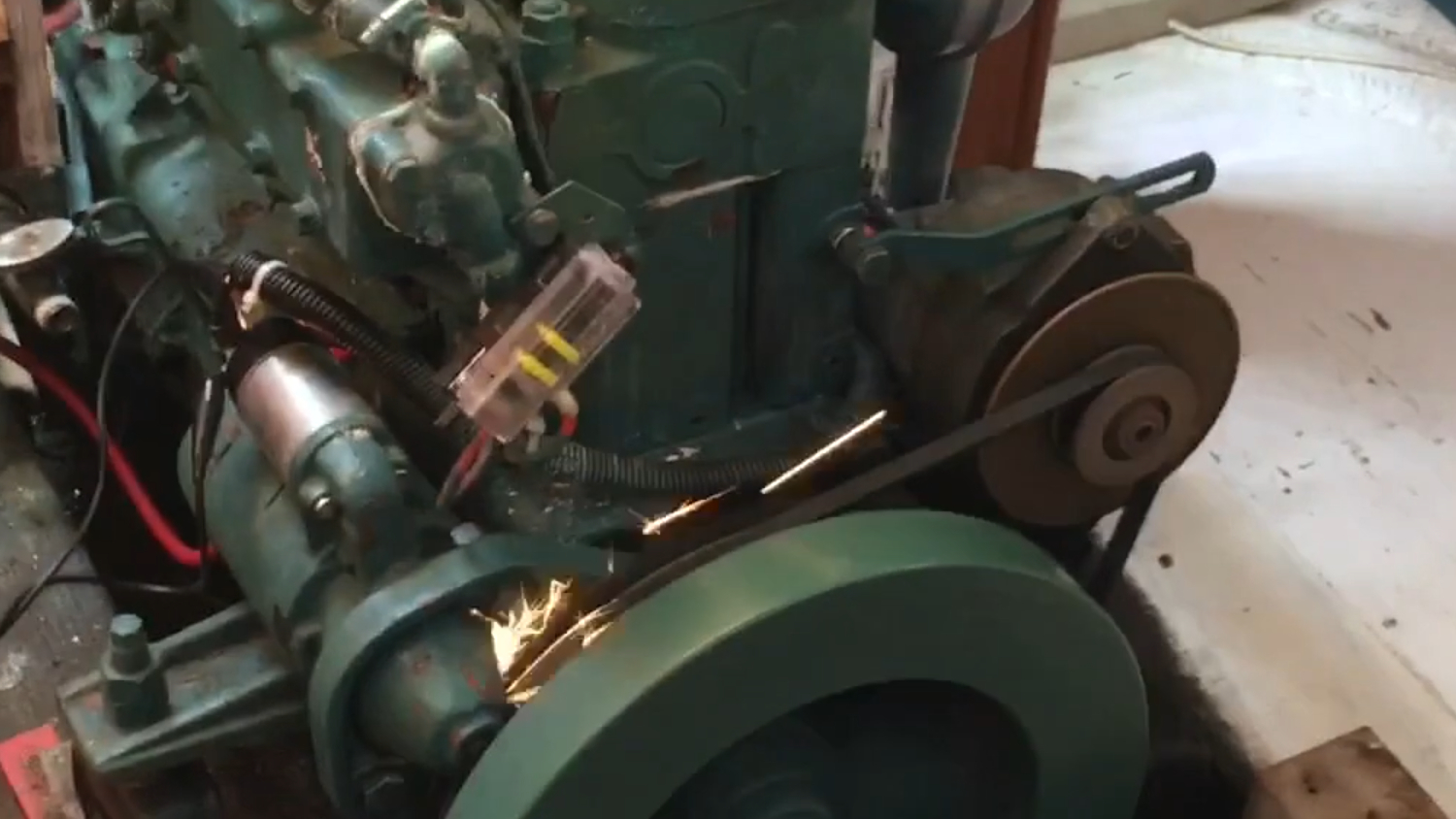 Matt, who could walk to the boat in about 10 minutes from his house, went down to check on the engine. Jennifer had reported that it ran, but the fuel tanks were all messed up and it needed to run on an auxiliary jerry can. The boat was a bit of a mess and clearly wasn't ready to go to sea.
It did fire right up, and Matt thinks we can  make the 15 or so miles back to Anacortes. It does show signs of corrosion and required maintenance, but we aren't willing to try and open it up at this time. Our concern is that if we try and fix one thing, another will present itself, and we'll be stuck in Shelter Bay all summer working on the boat. We need it at the shop where we have tools, supplies, and a larger workforce. It does throw some sparks as it started, pretty exciting!
We also are on a quick timeline, as we don't want to pay another month's moorage – this project is really going to stretch our budget and we need to really watch our spending. Looks like we'll grab a tool bag, thermal camera, and bilge pump in a bucket (Tech Tip#10) and go for a boat ride.