Know-How to Keep Your Vessel Ship-Shape!
Learn DIY techniques from the marine tech pros at SVC Cruiser's College.
Learn More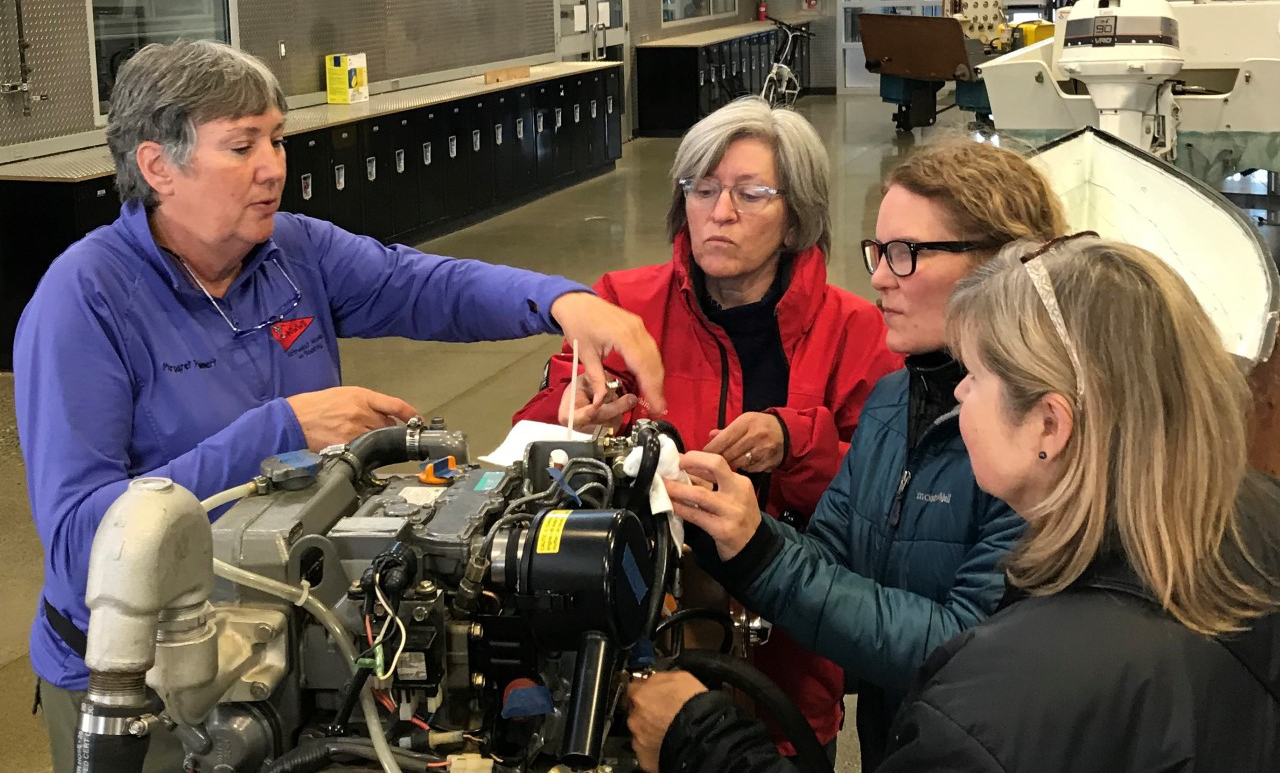 Basic Marine Diesel Troubleshooting for Women with Margaret Pommert
Saturday, January 11, 2019, 9 am – 4 pm
f you're a women power cruiser, you always rely on your engine. Even women cruising sailors often rely on "auxiliary" marine diesel engines when wind dies, batteries need charging, or for docking. Fortunately, these engines are generally very reliable. But what about when they're not?