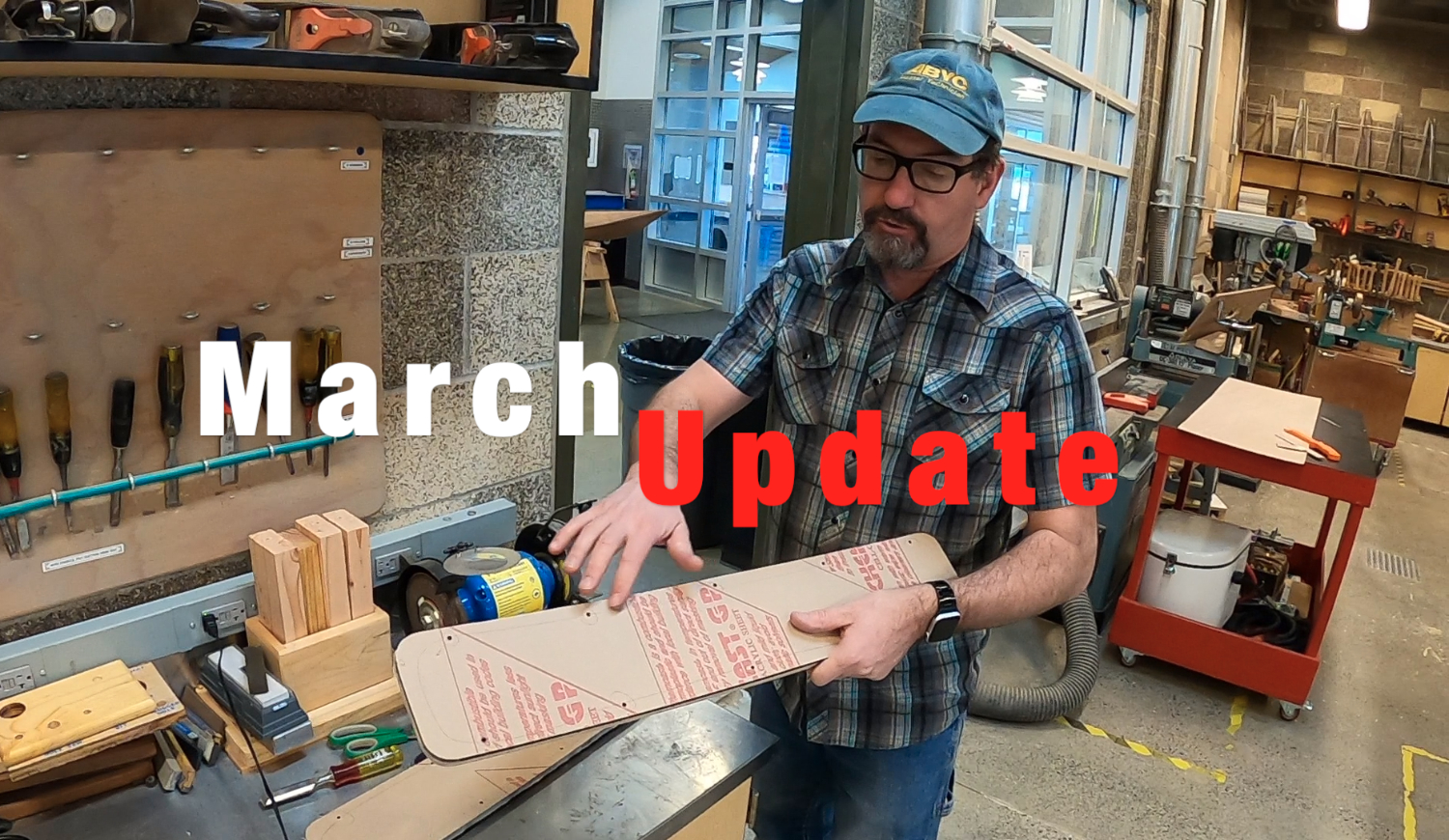 March – another busy month, but different. Students were studying for final exams and taking ABYC tests, so we had less hours on the project which is OK. Also, the end March is Spring break, so most students were gone for 2 weeks.
The good news is that for the second month in a row we've kept the spending down, only spent ~ $1300 in March. It's hard to keep up with everything because we have several projects going simultaneously. One big focus is to get the engine installed and we have the mounts complete. Next, we are completing a drip tray and then we can paint. The stern bearing was installed with our press as part of a demo for the MT161 Marine Drivetrains class.
We also had to focus on the windows and other deck penetrations. We'll have to remove the shrink wrap cover in order to lift the new engine in, so we have two choices. One, remove, install engine, and put more shrink wrap over the boat. The other option is to finish deck penetrations and windows and make the boat weather tight again and leave the boat open – it's April and the weather is getting nice.
We got a call from Cap Sante Marine that they were getting busy and thought we should get the bottom blasted, so we shifted gears and made that happen. This was huge for us as we tried several different sanders, scrapers, grinders, and even paint stripper on the many years of bottom paint and it wasn't budging. The dustless blasting system worked great and 1 day later the paint was gone. This system uses recycled glass beads and just a little water to prevent dust. Once it falls to the ground, it becomes solid waste and can be shoveled up. Not easy, but the best we've found!