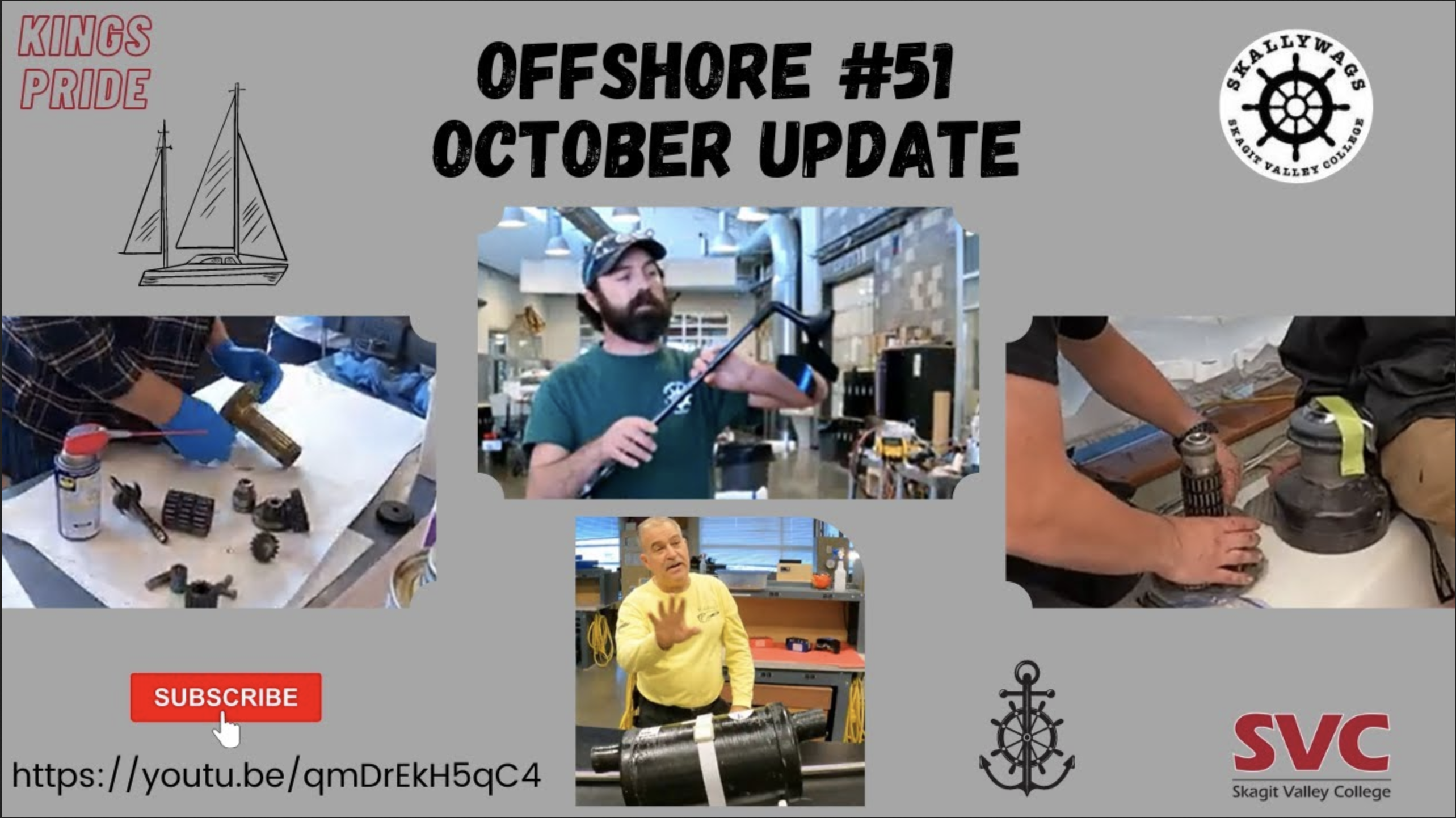 ,Fall has been good to us and the King's Pride project! We have 28 new technicians in training and lots of students returning for their second year of training at the MArine Tech Center, Anacortes.
One of the big projects has been the mast and by the next posting it will be back on the boat, so exciting! In order to accomplish this task we had to get the entire deck weather-tight. Some of those tasks were installing the anchor winch, deck fittings, and the new windows – we are ready to take the shrink wrap cover off. Once the mast is installed, we'll put some shrink wrap back on to keep it comfortable inside until Spring.
We are still hopeful to have this project completed Spring of 2022, so there is lots of work to be done. This is proving to be a great teaching platform and we are hopeful to always have a project like this happening at our facility. Tours will be available Spring of 2022 and the boat will be auctioned when completed. *After we take a few 'test' cruises with staff & students.