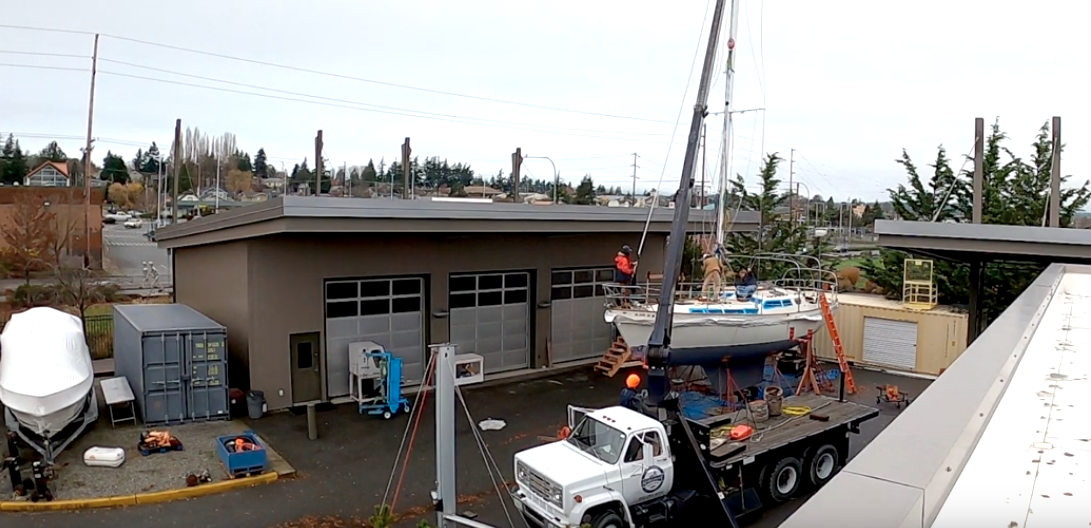 December was a big month because the boat is coming back together. We put the mast back on and it really looks great! Also a boost just knowing the boat is coming together, we spent a lot of time taking it apart.
I remember Amanda Swan looking up when we first got the boat saying "Mast is going to need paint". We said something like we don't do paint at the school, it'll just get new standing rigging. I was wrong, many months of preparation happened to get the mast stripped and ready for paint. Then Michael did an amazing job with the paint. Any color you want, as long as it's "White". See Offshore Video#31: Painting the Mast & the video about taking the mast apart. Offshore#27:  Mast Work, Part 2. These upgrades are going to last for many decades and should provide a lot of miles sailing on the ocean.
The other fun thing in December was an interview with Jennifer King, the daughter of Roger who built the interior of this vessel when she was a young girl. We digitized a bunch of photos and shared the story of building the boat, stories about her father, and many good memories. Check it out here.
Next month we will be continuing with the engine installation and getting started on the electrical systems.