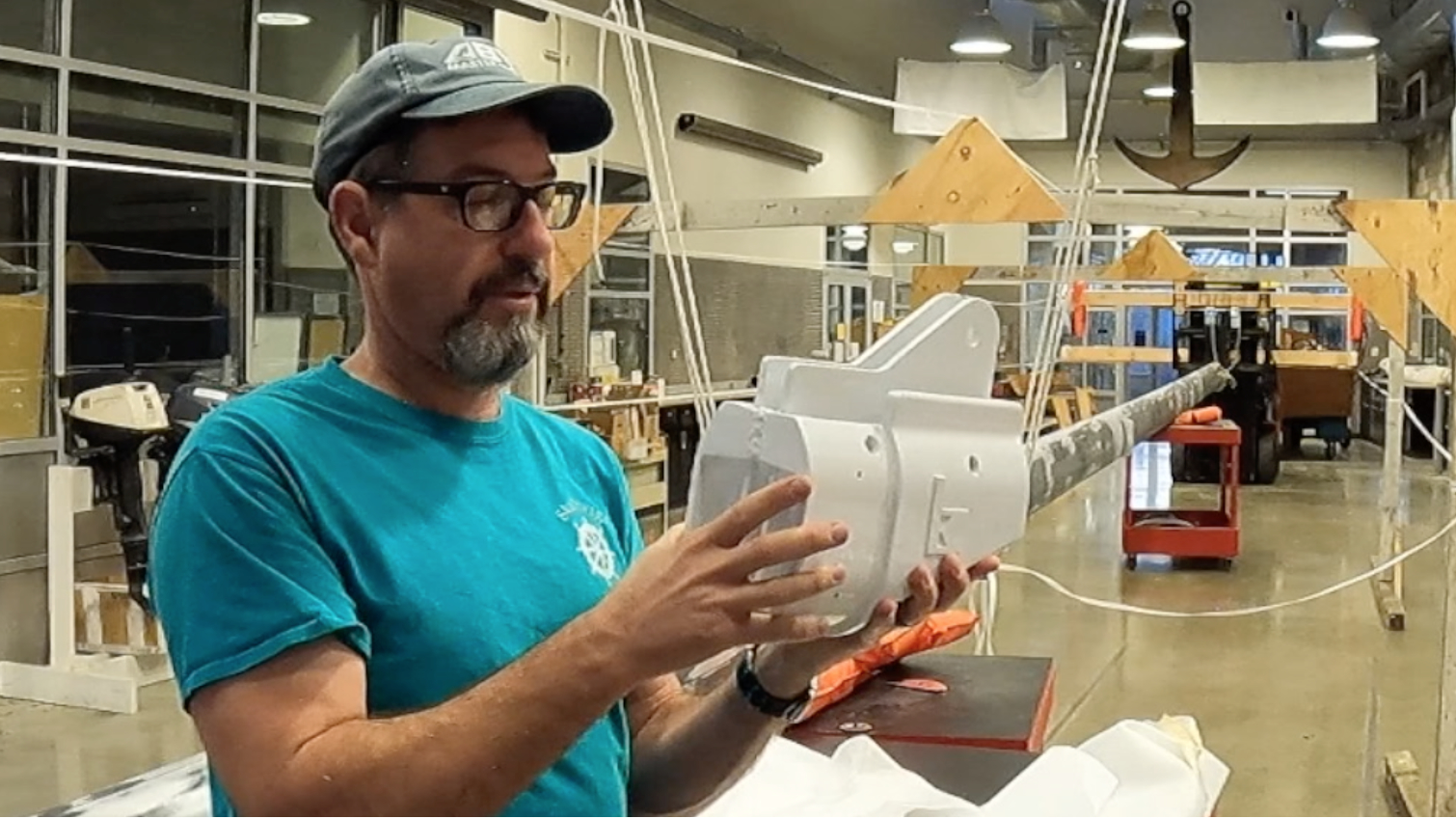 We had only planned to remove the mast, re-rig, new wire, and put back up – simple, As if…. Once we had it down in the shop, we all agreed it really needed to be painted. Yes, it was a nice warm space but prepping a mast for paint was an immense amount of work.  Removing everything from the mast took over a week's worth of work!
Stainless steel and aluminum for about 40 years amounts to a lot of corrosion and stuck fasteners. The impact driver was our best friend. Once it was stripped and bare, we had to sand the entire thing! While sanding the rigging class has measured and ordered all the parts for new standing rigging. Currently being assembled in the rigging shop with our instructor Quinn. In the end it was totally worth it, the mast turned out amazing! Out friend and master painter Michael, from Rolfing's Yacht Painting helped us out. He said, we could paint it any color we wanted, as long as it was white 🙂 he had plenty of extra white paint that saved us a great deal of money, we like that!!!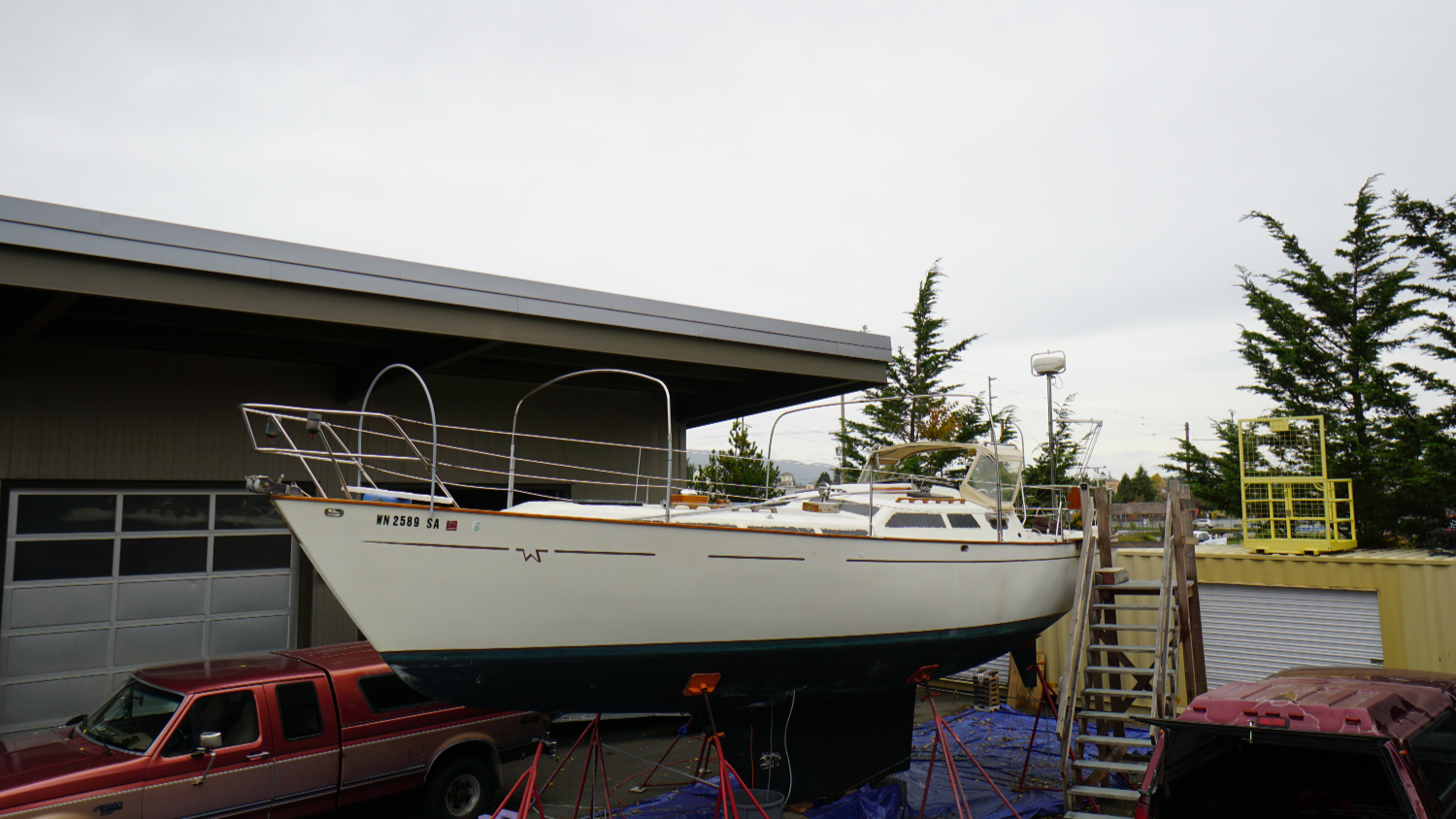 We built a temporary paint booth using cordage from our heat shrink kit, a few temporary frames, the building, and our forklift. We had everything ready to go when Mike showed up to paint and it was assembled in about 30 minutes. Everything went smooth and the paint turned out perfect!