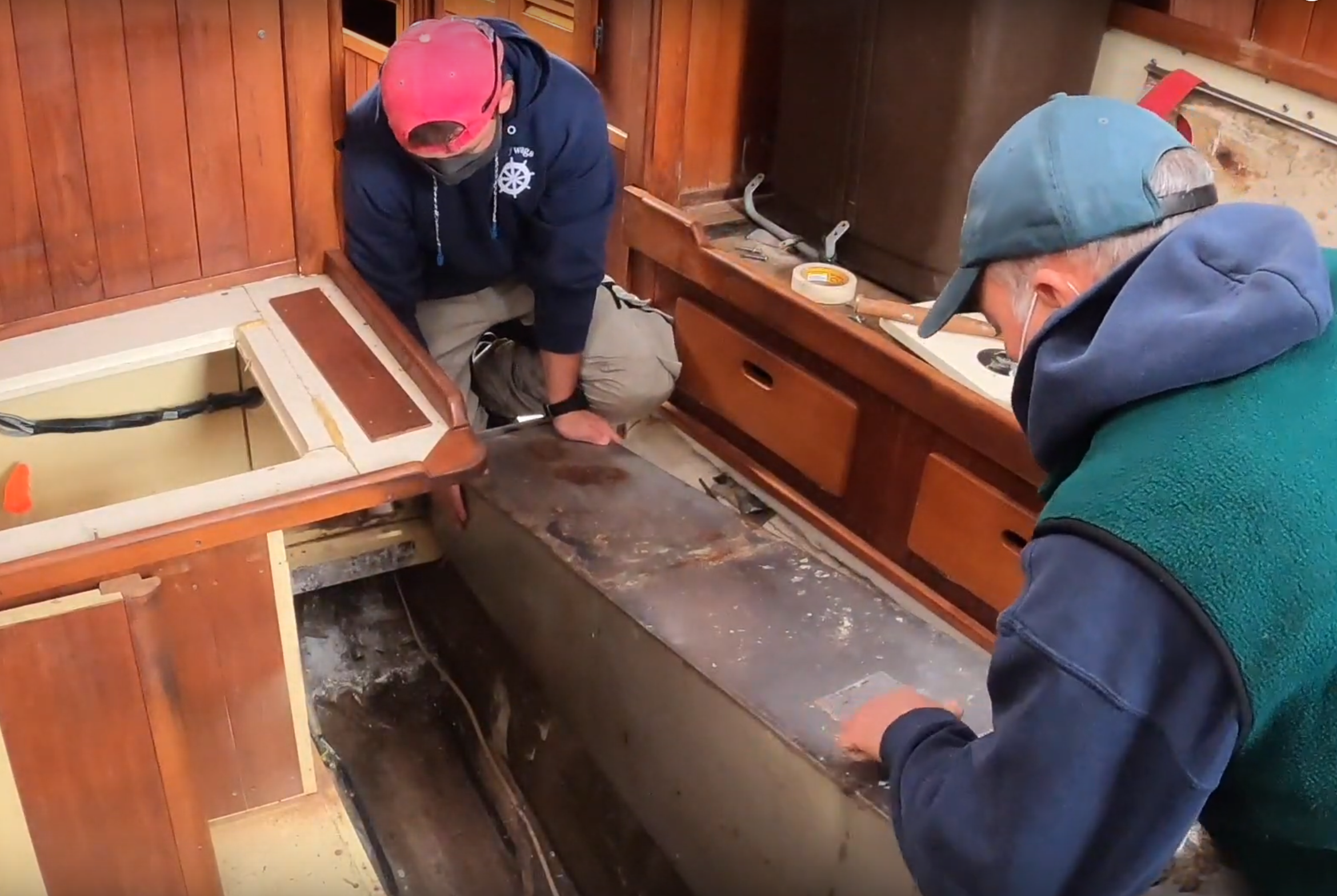 We decided to do as much of the take apart as we could. This Fall has been a lot of demolition. The goal, with most refits, it to get everything out of the way, and start fresh. With the tanks, rudder, plumbing, & electrical removed we are ready to start the cleaning and painting of bilge spaces.
Getting the tanks out made a huge difference, well that and the ole' Swedish girl Volvo diesel! Students are now cleaning and planning. We had our local paint rep come for a visit and Pettit will be sending us a care package, add them to the list of AWESOME sponsors.
Next we added inspection ports to both tanks. The main tank is stainless steel and in very good shape. We added 2, 8″ inspection holes, and a new 8″ x 8″ main lid, access port, and steam cleaned it. Looks to be very serviceable but only measured out to 39 gallons. Bob Perry's drawing and the label says 50 gallons? Maybe I should check my math….
The aluminum reserve tank located in the aft port section of the boat looks to be 20 or so additional gallons of fuel. It had 2 holes and was empty. One from battery acid, and the other from direct contact with the hull. After installing access ports and steam cleaning, we think the tank is still fine (after we weld in two little repair plates. Overall, it's in great shape, it was just compromised in those two, very exact spots. Time to put the back together, get the tank spaces painted and re-install!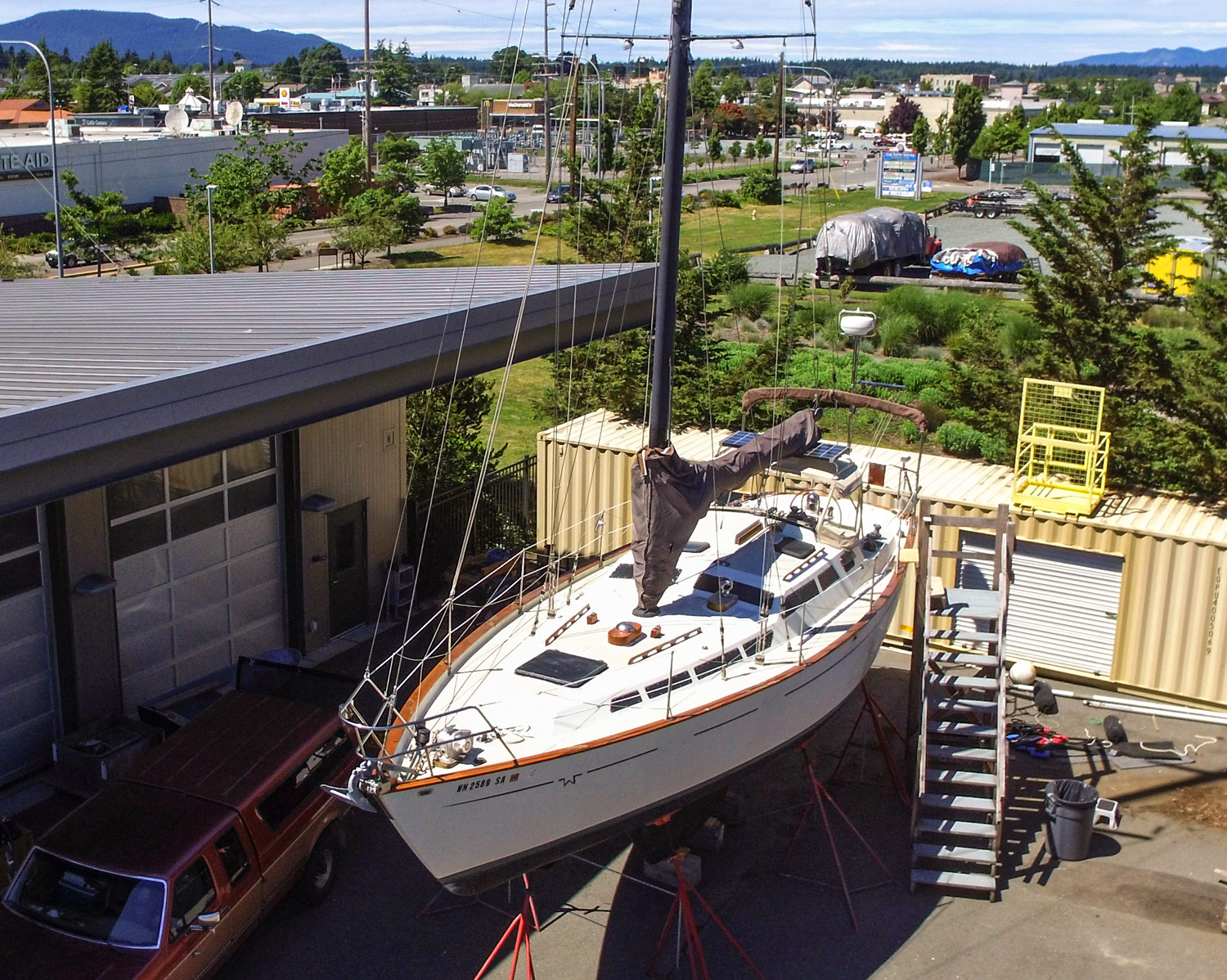 It's crazy how much work we've done in the past month! Still looks the same sitting out back as you pass on the street, but we know how much progress we've made!