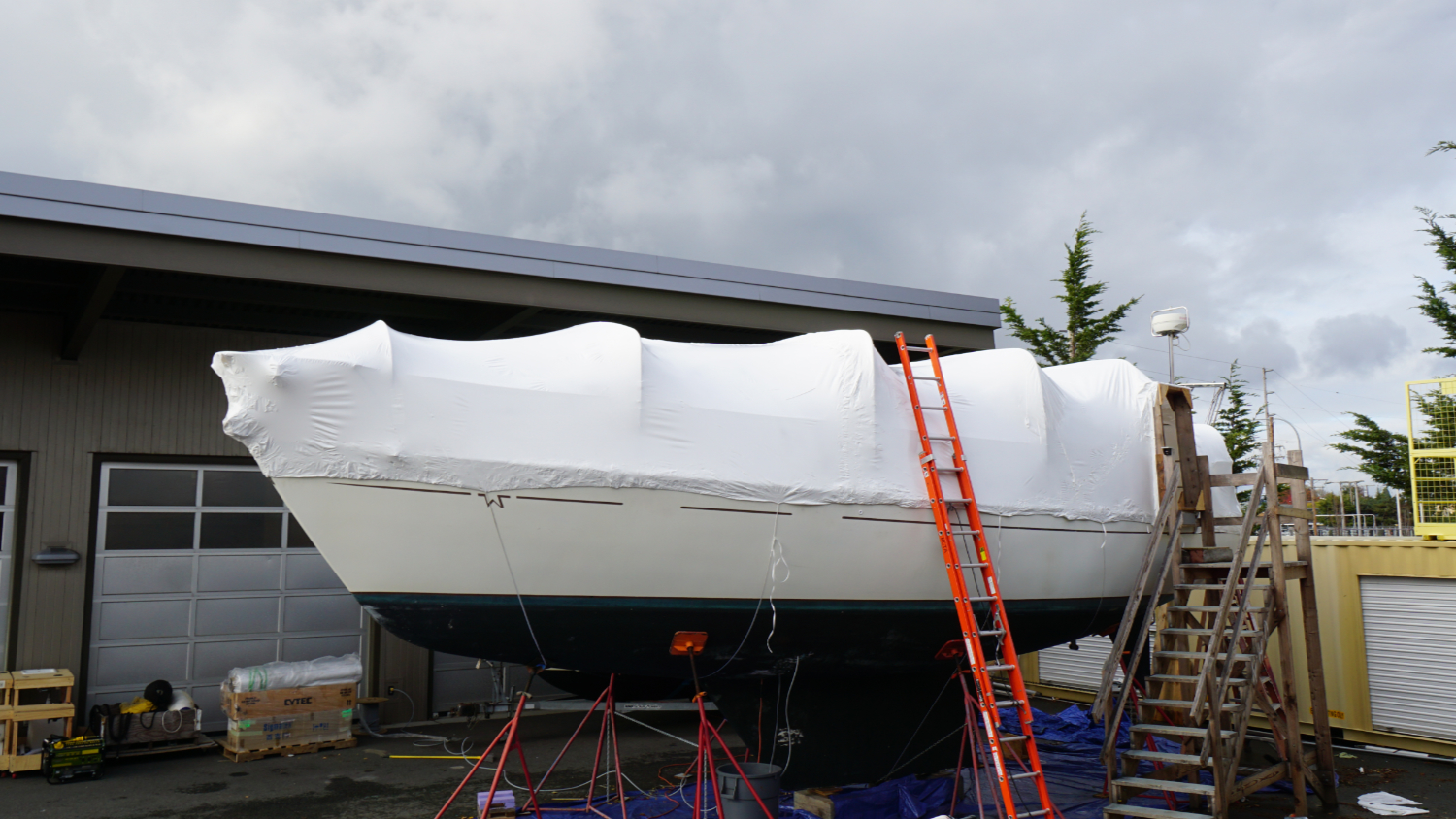 Rain, and more rain mixed with wind. After removing the mast we realized that we had more deck hardware to remove (all of it) and that the weather was cooling off . This was going to make the work difficult. Although we had wanted to put the mast back on as soon as it was finished, we opted to get the boat covered and dry, storing it for a few months while we work on the boat Winter quarter.
Once again many thanks to our supporters. North Harbor Diesel had a heat schrink gun that wasn't being used they offered to us – a score. We hadn't done this before but wanted to learn and start teaching a unit to our students.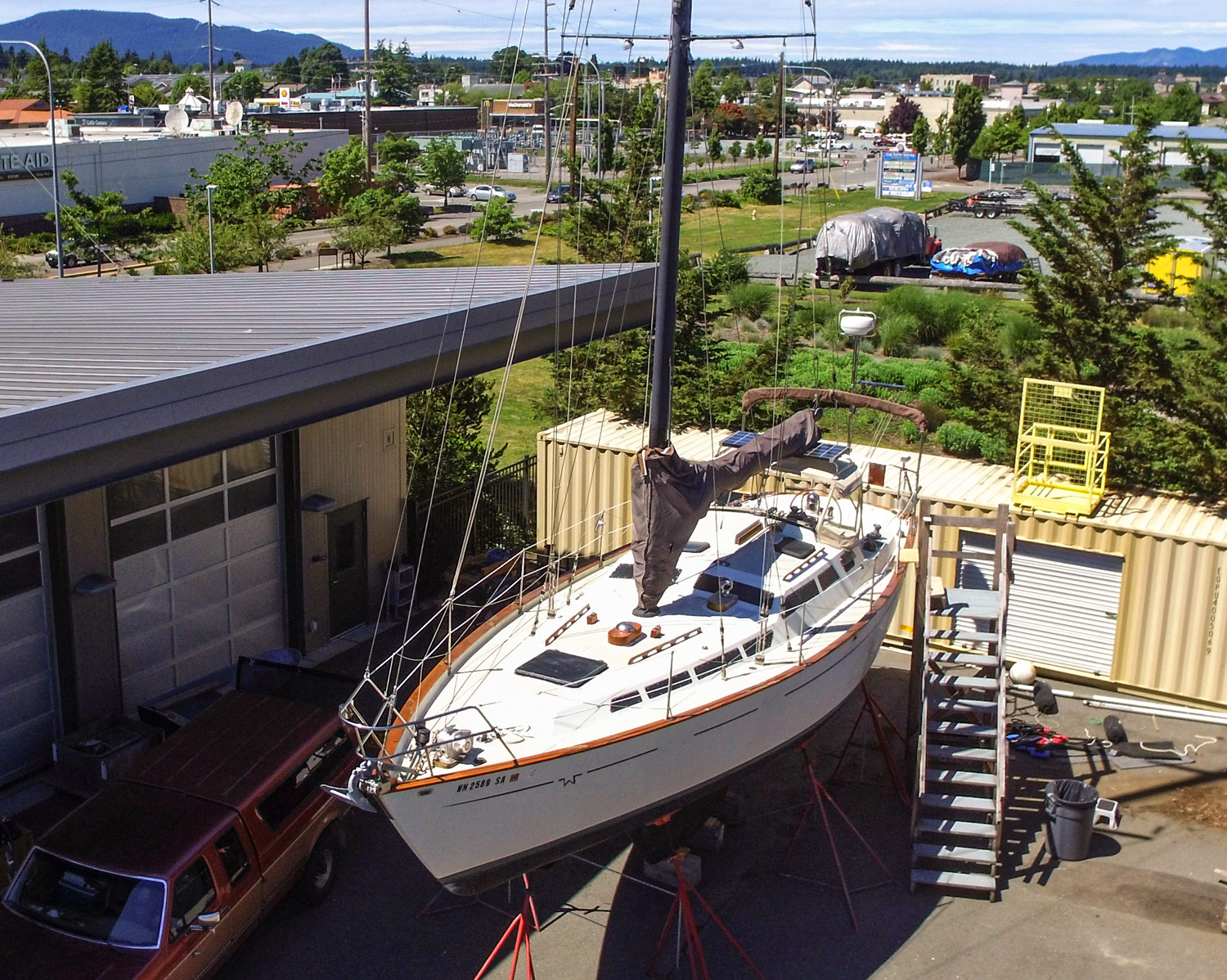 For being our first time, we think it turned out great! We did burn a couple of holes it, but they were easily fixed. It took several windstorms before getting this post out, and held up perfectly. We installed a nice doorway and plywood in the cockpit to make coming and going easier over the next few months.