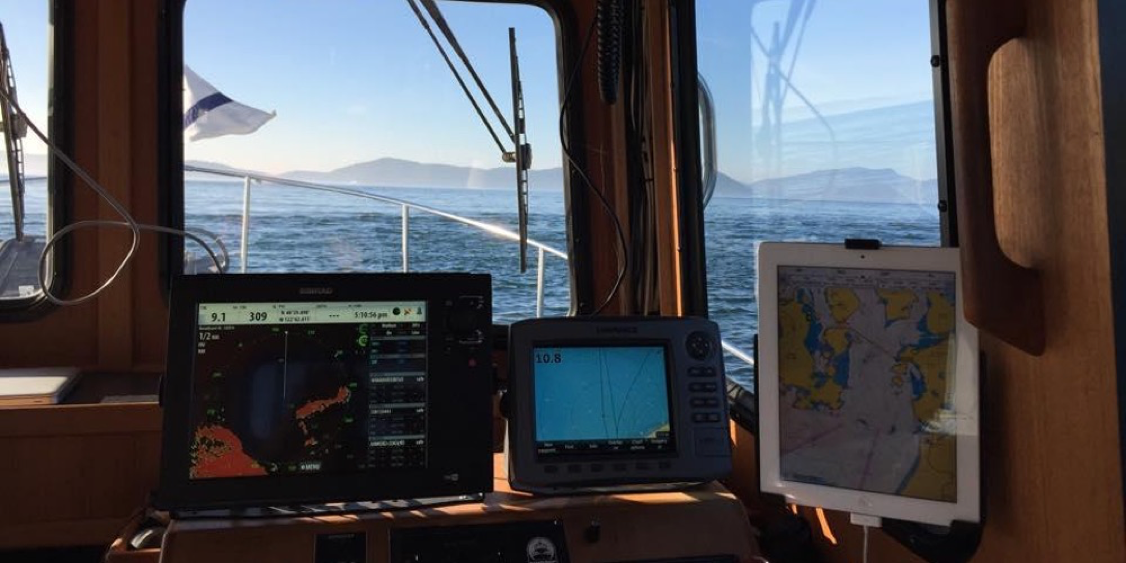 Instructor: Mark Bunzel
During the last two years, we have seen new marine electronics take a quantum leap in offering new capabilities often at reasonable prices. Apps like Navionics are offering new chart plotting options on iPads and tablets and many will integrate with your chart plotter. Digital color radar has taken a huge leap and is now worth considering as an upgrade, and the costs are not bad. Class B AIS can let others know where your vessel is and allow you to see other vessels. NMEA 2000 and other networking devices allow you to pull all of the pieces together for an integrated system on your boat. This session will give you the information in "plain english" to plan on how to create an updated and networked information system for your boat with many new capabilities for safe and comfortable cruising. 
Mark Bunzel, the Editor and Publisher of the annual Waggoner Cruising Guide, will share his insights on marine electronics and their application based on his 5 months of cruising every year to lead flotillas and update the Waggoner Guide. We use the gear we will be talking about and can tell you what works and what does not.  
Register Via EventBrite