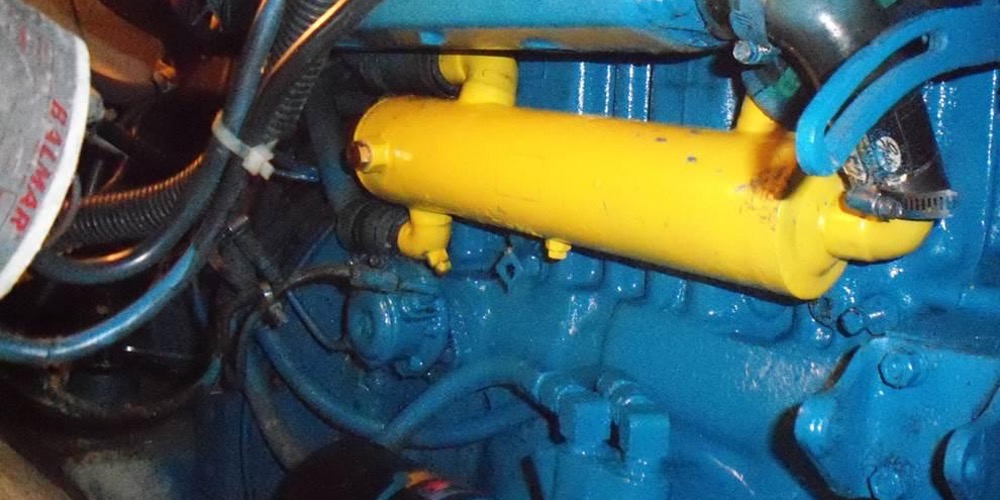 Having your Diesel engine fail while underway can ruin your day. Worse, it could put you and your crew in a dangerous position. In general, marine diesel engines are incredibly reliable. They seem just to need, air, fuel, and water for cooling. You could add electrical power for starting, and you have covered the range of needs for a diesel engine. Most engine problems are due to fuel issues or keeping the engine cool. Using the Marine Tech Centers diesel engine lab, we will work with live diesel engines running where you can walk around the engine and see the different systems. You can look at the injectors and even learn to bleed the engine before starting.
Here is an example of the areas covered:
Annual and Regular Maintenance:
Changing the oil and oil filters
Changing Fuel filters
Overheating can kill a diesel engine. Make sure your cooling system is maintained including flushing the heat exchanger every 3-4 years
There is no warning for salt water incursion in your transmission cooling system. Inspect it annually and replace it every 3-4 years
Impellers should be inspected annually and replaced every 1-2 years depending on use
Replacing hoses and belts every five years
Learn how to troubleshoot:
Electrical systems on your engine for starting or charging.
Vacuum gauge installation  in your fuel system after the primary fuel filter to tell you if the system has a blockage or if the primary filter is dirty from bad fuel or a problem in the tank.
This is one of our most popular courses. It frequently fills up in two days. After this one day course you will have a good understanding of how your diesel engine works and the basic areas for good maintenance and troubleshooting.
Instructor: Mike Beemer
Register via EventBrite